OVERVIEW
A unique bespoke flying experience…Setting standards in the sky

MAKING IT A SMALLER WORLD
Taj Air, based in Mumbai, India - has been offering bespoke services and under the Brand Name of Taj Air since 2002.
Taj Air is committed to giving you the finest experience in aircraft charters. We only offer aircraft that are owned; maintained and operated by Taj Air i.e. no third party aircraft are offered. The fleet comprises of all single owner aircraft (bought from the manufacturer) i.e. none are pre-owned.
Our private jet can fly to more than 150 airports in 56 countries. Within India we can fly to over 110 destinations while commercial airlines cover 71 destinations. Our private jet can fly anywhere in the world within a flying radius of 8 hours and fly even further with refueling halts.

SAFETY STANDARDS
We go to great lengths to ensure your safe passage and are proud to have a no accident history. For all 'major checks', the Taj Air fleet periodically flies to the manufacturer's facility at Dassault Falcon Service, Paris. At our hangars, the fleet undergoes frequent checks to meet stringent global maintenance and safety specifications. To meet international safety standards, our fleet is quality controlled not just by Indian regulations, but also by CAMP (Computerised Aircraft Maintenance Program), France.
A highly trained crew with over 20,000 hours of flying experience, supported by the most competent ground staff in the business, ensures a bespoke flying experience, perfected by impeccable service, for its discerning and exclusive guests.
The industry leader in safety and security - we hold the unique distinction of being the only Indian operator to be continuously certified by international aviation audit firms since 2008.

CREW EXPERIENCE
The cockpit experience of the pilots is a minimum of 5,500 flying hours. All pilots are employed by Taj Air and they only fly 'one type of aircraft' i.e. better proficiency. Years of experience allow us to create solutions around Your plans, Your requirements, Your schedules. 

ALWAYS THE PREFERRED SERVICE
Time and again, our patrons insist on Taj Air for many reasons. Be it our ability to put together solutions quickly, to meeting all their travel needs and preferences – guests find it easy to handover control to a quietly efficient, yet cheerful team that makes sure you can get anywhere on time.
Charter flights with Taj Air are like staying in your favorite suite at the Taj, and whilst you take care of business or spend time with your loved ones, Taj takes care of everything else.
Welcome to your exclusive suite in the sky.

AREAS OF OPERATION
Taj Air is dedicated to providing the best solutions i.e. Taj Air is not limited to providing executive air charters. It spans the below mentioned areas of Business Aviation:
Air Charter Service - Falcon 2000 LX
Maintenance of aircraft - DGCA approved Stations
a. Mumbai – Base & Line
b. Kolkata – Line
c. Delhi – Line
d. Chennai – Line
Types of aircraft approved for Maintenance
a. P.180 Avanti II
b. Falcon 2000
c. Falcon 2000EX EASy/DX/LX
d. G150
e. G550
f. Bombardier BD700 Series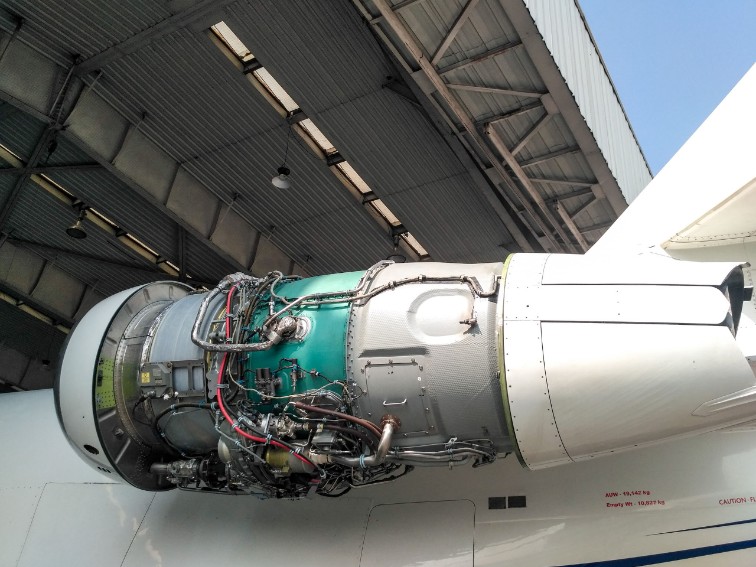 MAINTENANCE
Taj Air is the only Indian air charter company to own and operate a state-of-the-art maintenance facility in Mumbai, India. Built at an approximate cost of US$ 2.5 million (in 2004), it not only allows us to maintain our own fleet of private jets, but also supports other aircrafts. A dedicated team of aircraft maintenance engineers certified in the manufacturer's facility, work round the clock to undertake rigorous inspections of the aircraft; to meet the stringent norms and specifications stipulated by the manufacturer, international and Indian regulatory authorities.
Taj Air is a subsidiary of Tata Sons Pvt. Ltd. and with the legendary Indian Hospitality of the Taj.

TATA GROUP
Founded by Jamsetji Tata in 1868, the Tata group is a global enterprise, headquartered in India, comprising over 100 independent operating companies. The group operates in over 100 countries across six continents, with a mission 'To improve the quality of life of the communities we serve globally, through long-term stakeholder value creation based on Leadership with Trust'. Tata Sons is the principal investment holding company and promoter of Tata companies. Sixty-six percent of the equity share capital is held by philanthropic trusts, which support education, health, livelihood generation and art and culture. The annual revenue of Tata companies, taken together, is around 100 billion. These companies, collectively employ over 695,000 people.

THE INDIAN HOTELS COMPANY LIMITED
The Indian Hotels Company Limited (IHCL) and its subsidiaries, bring together a group of brands and businesses that offer an unrivalled fusion of warm Indian hospitality and world-class service. IHCL operates 145 hotels globally across 4 continents, 11 countries and 72 locations. Incorporated by the founder of the Tata Group, Jamsetji Tata, the Company opened its first hotel - the Taj Mahal Palace, in Bombay in 1903. Vivanta provides new generation travellers a contemporary and creative hospitality experience that matches their bon-vivant lifestyles. The Gateway Hotel brand welcomes guests to a refreshingly enjoyable and hassle-free experience, anytime, everywhere, offering the highest consistency in quality, service and style. Ginger , IHCL's revolutionary concept in hospitality for the budget segment in India is also its largest. Taj SATS Air Catering, a joint venture of the Indian Hotels Company, and SATS (formerly known as Singapore Airport Terminal Services), is the market leader in airline catering. The Indian Hotels Company Limited (IHCL) is amongst South Asia's largest Indian hospitality company by market capitalization. It is primarily listed on the BSE and NSE.
Tell us what you need, and we'll customise it for you. Taj Air is the preferred choice for its highly personalized experience and luxury on board. Our clientele flies Taj Air for marriages, anniversaries, pilgrimages and vacations to exotic destinations. Executives and businessmen fly Taj Air to accompany international associates, esteemed clients, investors and visit sites. In a relatively short span of time, Taj Air has become India's leading executive jet service in its category.

CUSTOMIZED TO YOUR SCHEDULE
From providing a flexible travel itinerary, customized schedules, express departures to direct access; to destinations that are not connected on conventional routes, Taj Air ensures that your charter flight experience is nothing less than extraordinary.

MORE DESTINATIONS THAN ANY OTHER
Our chartered private jets fly to more than 150 airports in 56 countries. In India alone, Taj Air covers around 110 destinations, while commercial airlines fly only 71 destinations. Our team constantly evaluates new airports we haven't flown into, to see if they meet our strict requirements. Taj Air can fly to destinations in India, with as little as 4 hours notice - provided the airports are operational. For all other destinations, departure is subject to airport formalities and landing clearances. Our fleet of private jets flies an intercontinental range - anywhere in the world within a flying radius of 8 hours. The aircraft can fly longer distances with refueling stops.

DISTINCTIVE PRIVILEGES
At the airport, security, customs & immigration clearances are handled discreetly by the Taj Air staff, ensuring that our guests travel in privacy and absolute confidentiality is maintained. Taj Air also liaisons directly with multiple agencies to ensure guests can fly at the earliest. We have our own exclusive passenger lounge in Mumbai where our chartered flight guests can lounge before boarding the aircraft.

COMPETENT TEAM
The experienced Taj Air crew trained at Flight Safety International, are supported by ground engineers trained in the private jet manufacturer's facility at Dassault, Paris and Piaggio Aero's, facility in Genoa, Italy.

ATTENTION TO DETAILS
Taj Air is defined by the same intuitive and courteous service that Taj Hotels Resorts and Palaces is known for.